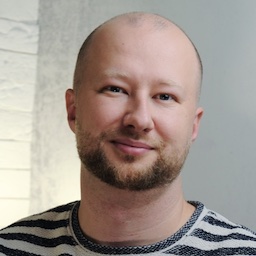 Hey, my name is Alexander, and I've been working in IT for over 20 years in various roles. For the last 8 years I've served as a CTO for Kasta.
During my tenure, I successfully grew a team of 40 people and led them to become the best technical team in our industry. We were able to pioneer new approaches and technologies, and successfully rewrote our entire system from scratch, migrating it to a new, modern architecture. Our team's dedication and hard work allowed us to achieve great success, and I am proud to have been a part of it.
Now that I'm not employed full-time, I believe that sharing my knowledge and experience with other companies could benefit them. So I have decided to start consulting.
Services
If you're in ecommerce, and you feel like your site could work better, or your development could be faster, or features get lost on the way to implementation - I can help you. Main directions I'm focused on:
Technical audit
Technical strategy
Team org chart and development processes
Coaching developers and developer experience (including CI/CD)
Immediate technical problems (with no apparent solution)
Overall system's performance and web performance
These are not the only areas I'm willing to help you out in, contact me if you're interested.
Contact me via email and we will work out your needs and if there is a way for me to help you.
Testimonials